ALL THE BENEFITS OF THE PROPERTY TOOLBOX.
YOUR ENTIRE MY HOME SOLUTION IN ONE TOOLBOX –
SELECT THE BEST TOOLS FOR YOUR PROPERTY JOURNEY
Make use of the best advice, guidance, assistance and tools for your property transaction.
GET CASH-BACK AND MORE DISCOUNTS AS A PROPERTY TOOLBOX MEMBER
A Property Toolbox Member will get the following benefits:

GET BACK UP TO 1 % OF YOUR PROPERTY PURCHASE VALUE
Cash-back –
from the Estate Agent – If you buy through a Property Toolbox affiliated estate agent [*]
From our Mortgage Consultant – I we process your home loan application [*]
Discount on your conveyancing fee – if the Property Toolbox affiliated conveyancing attorney assist you in the transfer of the property on your name [*]
Instant Rewards through our affiliated Rewards programme [*]
[*] terms and conditions apply]
HOW TO JOIN:
MEMBERSHIP FEES  
The Property Toolbox membership fee = once-off is R300.00.
As a couple who subscribed- the fee is only R300 + R100 = R400.00.
BENEFITS If you complete your My Budget Fitness full online profile – that means –
Complete your credit check –

even if it shows "red, orange or green" – push through to the next status level

Complete your Buyers profile
Select your property preference
Upload your important FICA documents
Do your affordability calculation – you have a selection of 3 different methods
Watch the MBF Video – click here to view how it is done.
YOU CAN SIGN UP AND PAY ONLINE THROUGH QUICKET 
Membership is payable in advance.
Click here to register and pay your Property Toolbox Subscription fee.
YOUR BENEFITS AS A PROPERTY TOOLBOX SUBSCRIBER:
CREDIT REPORT
Included:
Your Credit Snap Shot – a quick overview
Get to know what is going on on your credit report –

GET – Your Full credit report – provided by Experian

We will email you your comprehensive credit report

FIRST CONSULTATION

Free:
OCTOGEN
First telephonic consultation with our debt & affordability repair specialist – Speak to our team at Octogen.
AVAILABLE & REQUEST & ON DEMAND
Debt repair assistance when required – separate fee payable as per assistance required
Credit scorecard and Affordability Improvement service available.
BUYING YOUR OWN HOME
Pre-qualification – Bond Indicator – Know in advance what is your property buying power
Legal assistance to buy your own home
First Time Buyers Handbook – Produced by REIM & MBF
Cash-back – if you buy a property assisted by a My Budget Fitness Assistant
Discount on conveyancing fees -terms and conditions apply.
REWARDS PROGRAM
MANAGE YOUR MONEY –
Make use of the 22seven APP.
ACCESS  TO
22 PROPERTY DEVELOPMENTS & MORE WITH – OLD MUTUAL HOUSING IMPACT FUND SOUTH AFRICA (HIFSA)
OLD MUTUAL MONEY ACCOUNT
Quick and easy registration
EVEN MORE
Get access to more home ownership educational material, budget improvement TIPS, and many more.
FLISP – FIRST TIME BUYER SUBSIDY 
HOW MUCH MONEY IS AVAILABLE?

Between R121 626.00 – R27 960.00 subsidy amounts available
HOW DO I APPLY?
Assistance with FLISP application  for Property Club members [save R150]
Get started online – go to the FLISP Website

WHAT IS FLISP?

Once-off subsidy for first time home buyers who earn between R3 501 – R22 000 per month – total gross household income
Your home loan must first be approved
Never received a free house from the Government before
Have a dependant – spouse or child
Available for RSA Citizens

HIP HOME LOANS NOW INCREASED FROM R650 000 – R950 000.00
HOME LOAN & FLISP

Free home loan application with FLISP subsidy application "combo" –
It is required for a successful FLISP approval to first have your home loan approved – we assist you all the way with both applications.
We check before you apply if you are eligible for a FLISP Subsidy and how much. Then apply for a home loan – then you know the strength of your property shopping power.
GET MORE FLISP INFO
RENT2BUY FINANCE
Rent2buy Finance is available for properties in the price range R400 000 – R1,8 million
Areas – Cape Town Metro, Gauteng and Bloemfontein
PAY
Rent2buy analysis [save R150]
FREE FOR A PROPERTY TOOLBOX MEMBER
Assistance with Rent2buy negotiation to purchase a R2B property
GET BACK
Cash-back of R3 000 on successful Rent2buy purchase transaction.
HOME LOAN APPLICATION
Free assistance with a home loan application up to 9 financial institutions.
Less paper – easier, faster & more efficient.
Self Employed?

Get expert assistance to tailor make your home loan application.
Cash-back -R2 000 on your home loan registration facilitated through your PROPERTY TOOLBOX subscription membership.
HIP HOME LOAN FINANCE – HOUSING INVESTMENT PARTNERSHIP
Additional finance for home buyers with HIP.
HIP HOME LOANS NOW INCREASED FROM R650 000 – R950 000.00
SELL YOUR PROPERTYThe A – Z Home Ownership Guide
Free legal advice on how to get started
Free property listing on online major property websites- Property 24 and Private Property
Virtual Reality Tours Available – special discount to Property Toolbox Subscribers
Reduced sales commission – save thousands of Rands
Included

The best online property marketing platforms
Only cash or pre-qualified leads introduced to at seller

EASIER FINANCE FOR BUYERS – SELL YOUR HOME FASTER

Assisting buyers with easier access to property finance – that ensures your property gets sold quicker –
Online Bond Indicator – ALMOST 90 % of home loans gets approved for special MBF clients
Rent2buy Finance for buyers – price range R400 000 – R1,8 mil
FLISP – Government Subsidy assistance for First Time Home buyers.
RENTING
How to become a Super Tenant
Jump the rental queue and secure the best lease available
Impress your landlord – Show your your Property Club Rental Affordability Certificate – Underwritten by a leading Rental Guarantee company
Legal assistance:

Completing your lease & watch for traps before you sign
Advice:
Before and when taking occupation
Moving out
Get your deposit back from your landlord

How to take the steps to stop paying rent [and make your landlord rich] and own your own property – Get out of the Rental Trap
INVESTING IN PROPERTY – GET A TENANT TO PAY OFF YOUR BOND 
Property investment advice
Access to Rent2buy Finance to buy your investment property
Learn how R32 000 can secure you a R1 million investment property
Free structure planning – must I buy in my own name, Trust or Company?
Access to alternative property finance available.
PROPERTY & INVESTMENT MASTERCLASSES
Join Neale Peterson of Real Estate Investor Magazine in his Property Master Class events.
The Property Coach – Fast Track your Property Success with Carlo Mariani
Vangile Makwakwa – Wealthy Money – Author Heart Mind Money. 

Meyer de Waal was recently interviewed by Vangile Makwakwa of Wealthy Money 

Meyer de Waal – Consumer Housing Education – The A – Z Home Ownership Guide

Anele Matakane  Borrowers Education for First Time Buyers & FLISP
GET – Special discounts on their property training classes.
CHANGING THE LANDSCAPE IN SOUTH AFRICA – ACCESS TO THE EDPF
ENTERPRISE DEVELOPMENT PROPERTY FUND
EDPF Vision –
Our Vision is to Change the LANDscape of Property Ownership in South Africa by creating opportunities for the Historically Disadvantaged
EDPF Mission
To be the preferred supplier of Funding and Support to new black property entrants and educate current property owners on Broad Based Black Economic Empowerment
EDPF an IMPACT Fund
EDPF is an IMPACT Fund with a mission to empower black entrepreneurs who wish to enter the property sector and, in so doing, transform this R5.8 trillion sector that has been slow or unwilling to be part of the transformation process.
With its large collaborative network EDPF has the ability to develop, train and mentor numerous individuals in the skills required to build successful property companies.
HOME OWNERSHIP EDUCATION & INFORMATION & EVENTS
Complimentary access to annual National Property Shows  – Hosted in Cape Town, Durban and Gauteng– (save R150)
Subscription to a leading Property Magazine
Watch& educate yourself to become an expert:

Educational videos for new home buyers
How to get yourself ready to buy your own property
How to get out of the rental trap
How to save thousands when buying a property
How to prepare yourself to buy your own home

Hot TIPS & Updates

Regular property educational information Webinars

Alerts

Latest property releases and special discounts

Subscriptions

Follow the latest cutting edge property articles.
LEGAL ASSISTANCE
Free legal assistance:

Negotiating with a Seller/Estate Agent to close a purchase transaction
Prepare a Deed of Sale/ Offer to Purchase
Review a Deed of Sale/Offer to Purchase before you put your pen to paper

Property Sale Agreements

Deed of Sale or Offer to Purchaser
Rent2buy Agreement
Instalment Sale Agreement

Structure planning – must I buy in my own name, Trust or Company?

Assisting to set up a:
Trust
Company

Discount on conveyancing fees for V I P O Subscribers [terms and conditions apply]
Free basic Last Will and Testament -prepared by specialist estate attorneys.
PROPERTY VAULT
Free access the Property Vault – Store your legal documents online with 24/7 online access.
Never look for a legal document anymore- stored online in your Property Vault.
HOUSE INSPECTION BEFORE YOUR BUY
Do your home inspection before you buy – do not buy a home without a comprehensive house inspection report!
"Because buying a property is such a big decision that can have a massive impact on your financial well-being, it's best to go into each transaction fully aware of what you're getting yourself into. Before putting in an offer on any home, consider having the property inspected by a professional who can provide you with a comprehensive list of all the home's underlying flaws. -ADRIAN GOSLETT, REGIONAL DIRECTOR AND CEO, RE/MAX OF SOUTHERN AFRICA
Source:  Sunday Times Neighbourhood  Property News
A home inspection is essential if you are building, selling, buying or investing in property. Every day houses are being sold and bought with various hidden defects. If you are not a building expert, you won't know what to look out for and will most likely only focus on the features and obvious aspects needing repair. It's also very unlikely that you'll climb into the roof or check for any underlying sources of damage.
We recommend Inspect A Home 
Watch the Inspect A Home interview on Discovery Home Channel 
OUR PARTNERS & ASSOCIATES
BUDGETING AND CONSUMER HOUSING EDUCATION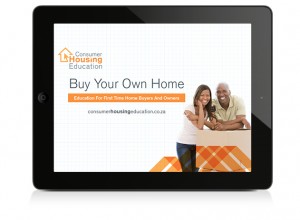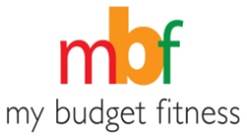 BUDGET, DEBT AND AFFORDABILITY REPAIR & IMPROVEMENT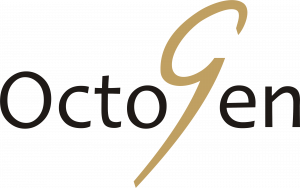 PROPERTY FIN-TECH & IT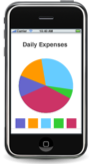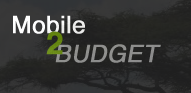 PROPERTY FINANCE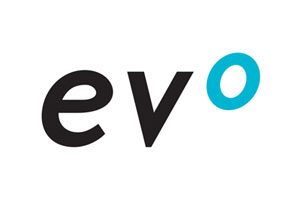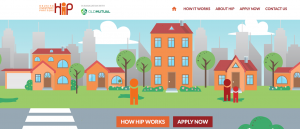 REWARDS PROGRAMME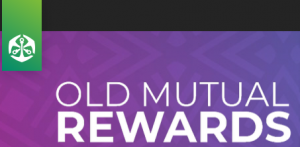 BUDGET TOOLS & APPS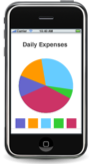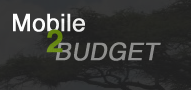 ACCESS TO 22 AND MORE PROPERTY DEVELOPMENTS

ALTERNATIVE PROPERTY FINANCE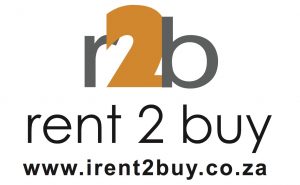 MEDIA AND CONSUMER EDUCATION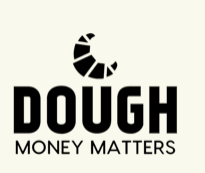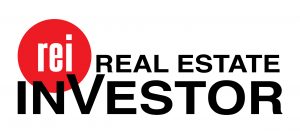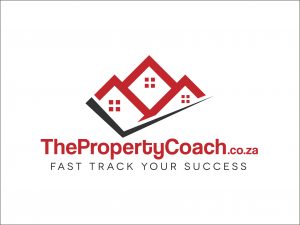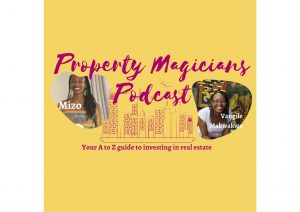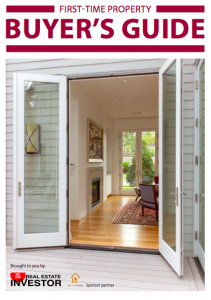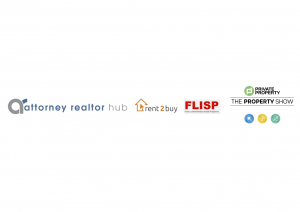 CHANGING THE LANDSCAPE IN SOUTH AFRICA – ACCESS TO THE EDPF
ENTERPRISE DEVELOPMENT PROPERTY FUND

LEGAL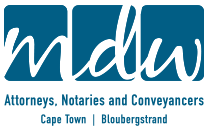 HOME INSPECTION REPORT 

SELLING YOU PROPERTY

TENANT SCREENING & MANAGEMENT

PROPERTY VAULT