My Bond Fitness is an online platform that empowers aspiring homebuyers with financial education, tools and personal guidance to prepare and successfully apply for their home loan.
Meyer de Waal
My Bond Fitness is the brain child of practicing attorney, Meyer de Waal. His inspiration came from his company's participation in raising funds and constructing houses in the Mfuleni Township Project in Cape Town.
My Bond Fitness has revolutionised the property market, and has taken a truly South African concept and turned it into a fully commercialised, proven business model.
Our vision is to see every South African unlock their true financial potential and achieve one of the cornerstones of freedom – their own home. We aim to equip every South African with the tools, technology and guidance to reach their ultimate goal.
Through our helpful and knowledgeable experts, we want to give You the skills to make Your dream home a reality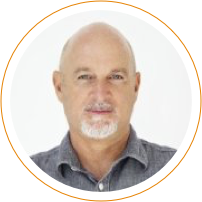 "This solution lies in breaking down the barriers that stop people from entering the property market. Education, legal assistance and mentoring provide the key to it all." – Meyer De Waal, Founder My Bond Fitness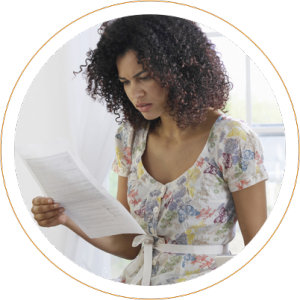 Fact: Up to 50% of all home loan applications are declined
The Problem We Are Solving
Due the lack of consumer financial literacy, knowledge and know how, many prospective homebuyers face disappointment when being declined upon their first home loan application.
Consumers are faced with numerous challenges to rectify and obtain a minimum financial profile to meet the banks requirements in order to successfully apply for a home loan.
Home loan applications are declined due to:
Little or no financial track record (No Credit History)
A low credit score with little or no affordability
Over indebted and financially distressed households
Historic financial commitments not honored
My Bond Fitness As The Solution
Guides & Empowers
My Bond Fitness, together with best of breed financial experts and the banks, have developed a proven process that guides and empowers consumer to obtain a financial profile that will help them successfully qualify for a home loan.
In-depth Analyses
My Bond Fitness's easy to use online platform helps you to aggregate all the required information for in-depth analyses on your financial profile to determine weather you are buyers fit.
Pre-qualification Report
Designed to match and meet the underwriting criteria used by banks and credit providers,My Bond Fitness can give you a real time instant pre-qualification report.
Our Products
We also developed the following products and services aimed at enhancing responsible and sustainable home-ownership. My Bond Fitness practices financial literacy to empower people with education and tools prior and post buying a home for the benefit of maintaining a good financial profile, reducing the risks both to the homeowner and the bank on an ongoing basis.
Our courses covers the following:
First Time Home Buyers (6 – 12 Months)

Home Owners (12 – 24 Months)

Financial Distressed People (For the duration of debt settlement)
The My Bond Fitness extended program "My Budget Fitness" helps customers to attain a credit report accompanied by a professional budget coach. The goal is to help aspiring homeowners attain a fit 'n proper financial status prior to applying for their home loan.
My Budget Fitness cover's the following:
One on one mentorship

We help Improving ones Credit Worthiness

We assist in drawing up a new budget and helping the buyer stick to it
My Bond Fitness's subsidiary product "Mobile2Budget" helps people to proactively track their spending and stick to budget goals allowing them to visualise their progress as they work to improve their affordability pre and post their home loan application.
Mobile2Budget offer's the following:
For web, tablets, feature and smart phones

Reporting function with a the My Budget Fitness coach monitoring spending

Spending tips to make smarter purchasing decisions